Aries and Health Horoscope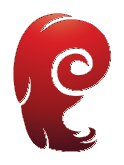 Things look great for Aries in terms of health. Take advantage of this state to build your body, heart and mind even more. Eat right, get plenty of exercise and enough sleep. This is the year to try out that new sport you were thinking of or to take a little time for yourself and work out aggression at the gym. Find a way to channel all that energy to care for your body as well and 2011 should see you in good shape.
In 2011 you'll have enough energy for everybody. That won't be the problem, but the tendencies towards risks and excesses that can get you in trouble, can expose you to injuries, to hyper-like ailments, or can get you unwanted extra weight. Stress will also worsen in 2011. Try to avoid stimulants (they're not exactly what you need!) and do sport, to release the extra energy. During May to 15th November your health could cause concern. In case of chronic health sufferers, this period could bring in higher struggle to maintain good health. Be careful overall till the end of the year. Be cautious about over aggression & blood related disorders between 3rd May & 12th June 2011.
Health Forecast
Aries governs the head and brain, and their ailments � damages to the skull as well as headaches and brain hemorrhage. Aries is the sign of challenge and impatience, so high tempo and excitement is not unlikely to lead to problems of the head, for example stress leading to migraine and even to brain hemorrhage. On the other hand, people who have Aries strengthened by planets in the sign can take a lot of heat.
The Good News for 2011
On the occasion of new year Auroh offers you a 10% discount on medical treatment for the first 100 patients. Register here to avail this offer.