Gemini and Health Horoscope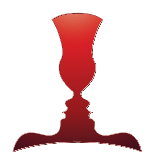 The Gemini 2011 yearly horoscope shows that there will be some ups and downs healthwise, so it�s prudent to be on top of all of the areas that will help you out. Don�t put off basic things until the last minute, like making doctor visits. Check up and check in, so that you can deal with problems quickly if they arise. Luckily, you have a wonderful support staff around you that you can lean on when you need help. Just don�t be afraid to ask for what you need.
You'll be in a good shape in 2011 and you can even happily notice some improvement of your physical resistance. The only thing you need to avoid is the possible further development of addictions (tobacco, alcohol, medicine, etc.). Jupiter in Taurus can worsen your weaknesses, but it's still Jupiter that can help you get rid of nasty habits or addictions, if you decide to use its capacity. Stress & anxiety could cause health issues till early May 2011. Try & keep your mind under control.
Health Forecast
Gemini governs speech, smell, and the lungs � all things dependent on the flow of air in breathing. Therefore, a strong as well as weakened Gemini tends to attract common colds, whereas a weakened Gemini is also sensitive to flue and cough.
The Good News for 2011
On the occasion of new year Auroh offers you a 10% discount on medical treatment for the first 100 patients. Register here to avail this offer.