Leo and Health Horoscope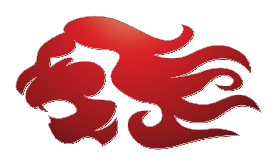 Vital and powerful, you are in optimal health. Eat right, exercise and get the rest you need. Rest is the key in 2011. There is so much going on that you will be tempted to skip out but when you do, you will feel the effects. Don�t sabotage forward movements by avoiding something so simple.
Health could be a problem in 2011. The bad relationship with Pluto (located in your house of health) and Saturn (the ruler of this house) should warn you. In 2011 you'll simply not be allowed to push your body or neglect your health. You have to go to the doctor's as soon as you have the slightest discomfort and follow the prescriptions. You shouldn't ignore the diseases that might appear now!
Health Forecast
Leo governs the heart and the blood. A weakened Leo influences the heart beat and how the blood flows in one's body, which is cause for concern. A strengthened Leo makes the heart sturdy and the blood healthy � up to a point.
The Good News for 2011
On the occasion of new year Auroh offers you a 10% discount on medical treatment for the first 100 patients. Register here to avail this offer.